Eclipse -
livepages::jquery();?>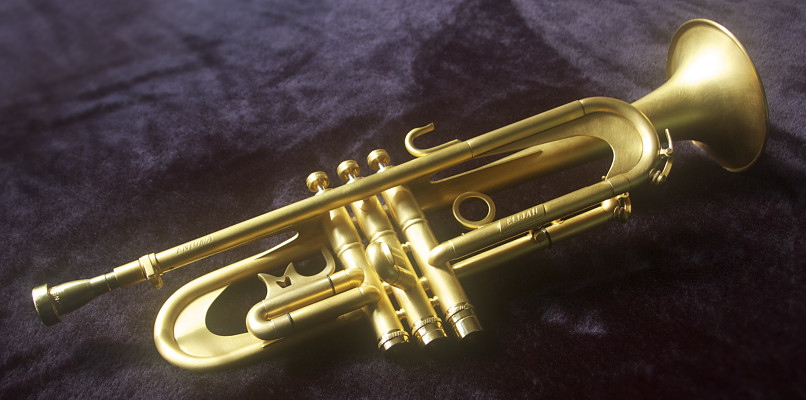 Eclipse trumpets are hand built to the highest standards, using the finest quality component parts and materials.

Eclipse manufacture both traditional front tuned trumpets as well as our renowned rear tuned models; both are offered either as a fixed leadpipe instrument or with an interchangeable leadpipe system. You will find that a lot more of your energy passes through the instrument rather than into it, creating a pure blow with greater projection - without the extra effort.

The weight, balance and comfort of an instrument to the player are also of great importance, so we have gone to great lengths in the development of the Eclipse to ensure that when you pick it up it not only plays right, it 'feels right' as well. With the different sizes and materials of bells available, the Eclipse is a trumpet that will excel in all areas of trumpet playing from orchestral, through commercial to jazz.

The rest is up to you!
Click on the Product Image for further details
Showing 1 - 1 of 1 results