Buy 1 and get 3 FREE!
Buy 1 and get 3 Free is a new Scheme launched by Hayes Music that allows you to purchase a new Brass Instrument and have it replaced every three years free of charge. It can even be used to upgrade to a better instrument by paying the difference.
It sounds too good to be true, and indeed there is nothing else on the market quite like this, so take the opportunity while it exists.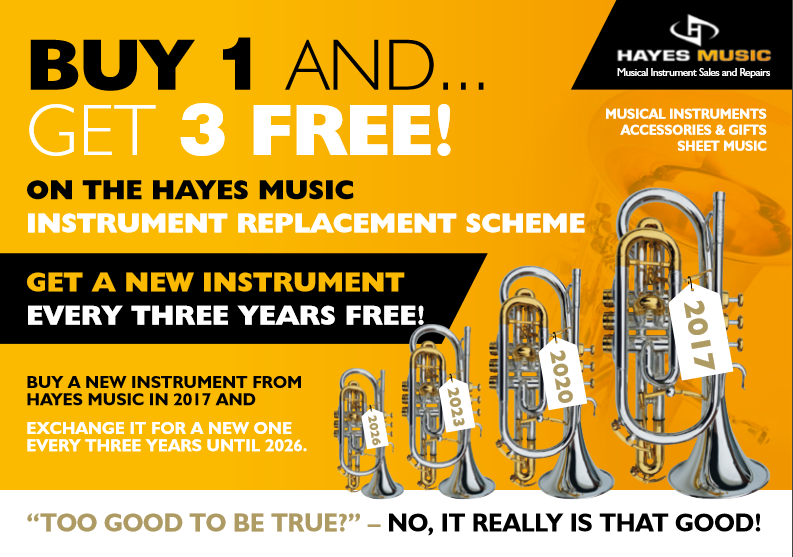 OFFER APPLIES TO:
All new Brass Instruments costing over £1,000.
The replacement is free for the same or equivalent priced model, or can be upgraded to a more expensive model for additional cost.
The replacements will be available on each three-year anniversary in 2020, 2023, and finally 2026.
This offer cannot be combined with any other offer.
CONDITIONS:
Instruments must be exchanged in the agreed timeframe.
The Scheme Logbook must be presented.
Any damage to the instrument or instrument case beyond normal wear and tear will be addressed and an appropriate charge may be deducted from you new instrument allowance.
Other terms apply.